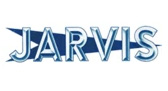 Sole agents for Bayle in the UK and EIRE and importers of Jarvis air tools
We are the sole agents for BAYLE in the UK and Ireland, BAYLE are highly regarded in the industry for their cutting edge processing equipment, manufacturing on-line machines to process 150 - 6000 poultry or game birds per hour. BAYLE have particular expertise in the manufacture of duck processing equipment, which they supply throughout the world.

We also supply the UK and Ireland with JARVIS precision air-tools. Being CE approved, JARVIS have tools to safely speed up and simplify many processing operations that would otherwise be done laboriously by hand. JARVIS are renowned for producing extremely well built tools that last years, we can also supply spares for all their poultry tools meaning, they last even longer.